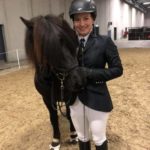 Katrine Nørenberg Scrubbeltrang
Born in 1986
Daily runs Stutteri Rendborg together with parents Pia and Bent and sister Annika. We have about 40 horses of all ages – foals, young horses, broodmares, first-class stallions and show horses.
Qualified B instructor at DI.
Cares a lot about the horse's well-being and therefore a well-ridden and flexible horse that cooperates and is happy.
The young horse Snøgg b. Rendborg has got Tølthester Gámur and the couple are very happy with her!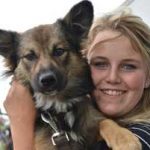 Christa Reich
Christa has started horse riding at the age of 4. At a very young age she started competing at tournaments and having fun.
In 2012 and 2013 she already became Dutch champion in several youth classes. From 2013 it started to get serious and her horses became better and better. At the end of 2013 she wanted to ride our stallion Vadall Fra Fensalir.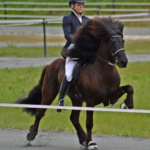 Veronika Rauch
Veronika Rauch is a trained IPZV (IslandsPferdeZuchtVerband) B trainer, B instructor and young horse rider in Germany.
Among other things, she has worked at Lipperthof with Uli and Irene Reber.
Now she lives in Denmark where she trains, teaches and rides in competitions.
In 2017, she won bronze in 4 times with the stallion Garpur from Højgaarden after only 6 months of collaboration.
Veronika rides Tölthester Nói.
Link to Stald VR Facebook page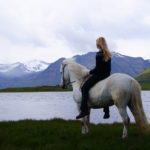 Liva Hvarregaard
The Icelandic horses are my great passion and Iceland has always been very important in my life. For 4 years of my childhood, my family and I lived in Reykjavík, Iceland, and ever since then I have wanted to come back and have the island as my home again. Dreams can come true, and now I am enrolled at Iceland's horse university Háskólinn á Hólum í Hjartadal. It is a 3-year bachelor's degree that gives students qualifications in horse management, feeding, anatomy, riding, teaching, shoeing etc. A graduated Hólar student has a BS in reiðmennska and reiðkennsla, i.e. a BS in riding and riding lessons, and can call himself a FT riding instructor.